CREATE SCREENSHOTS FOR YOUR MOBILE APPLICATION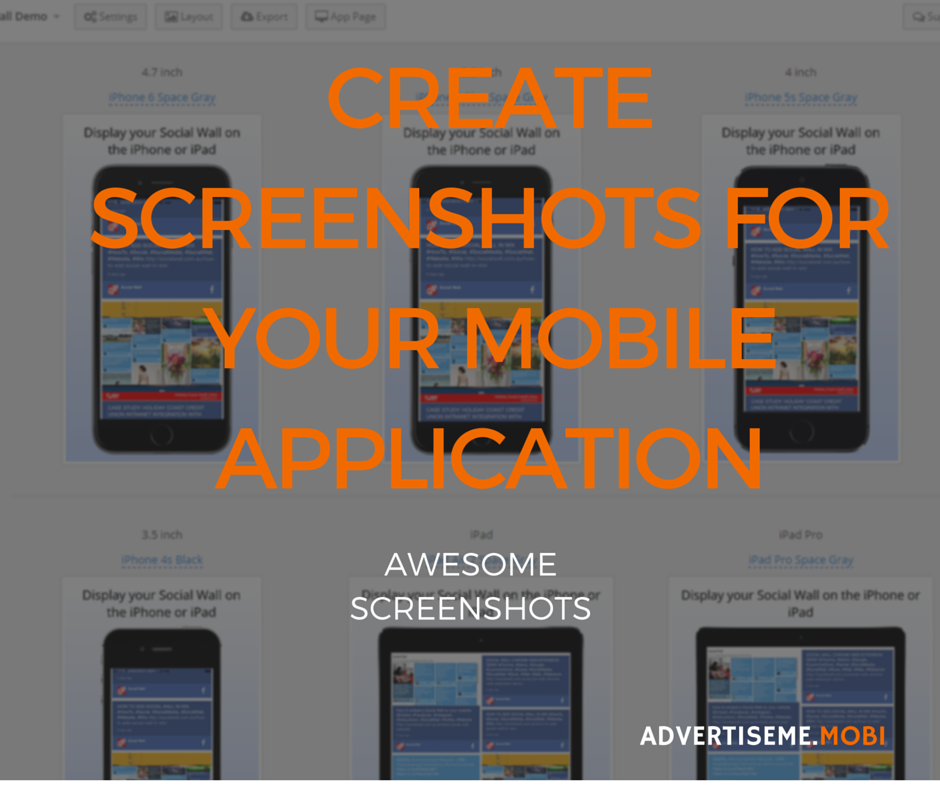 CREATE SCREENSHOTS FOR YOUR MOBILE APPLICATION
I needed to quickly and easily create screenshots for the Social Wall mobile application for the Apple App Store submission. One way to do is to install the app on the mobile phone or emulator then take a screenshot. Then you would have to edit the screenshot in a photo editing software tool like Adobe Photoshop. This editing task can be very tedious and for those who are not designers can be a complex task. An easy way to create the mobile app screenshots is to use a tool called StoreShots. There are many tool available online but StoreShots was ones that was easy to use and provided a free trial. The free trial included 30 screenshots for free which was plenty for what I needed. Once you login all you need to do is upload your app image, add some text and then change the background if required. Once you're ready, you can export the screenshots for the different devices… yes it's that simple.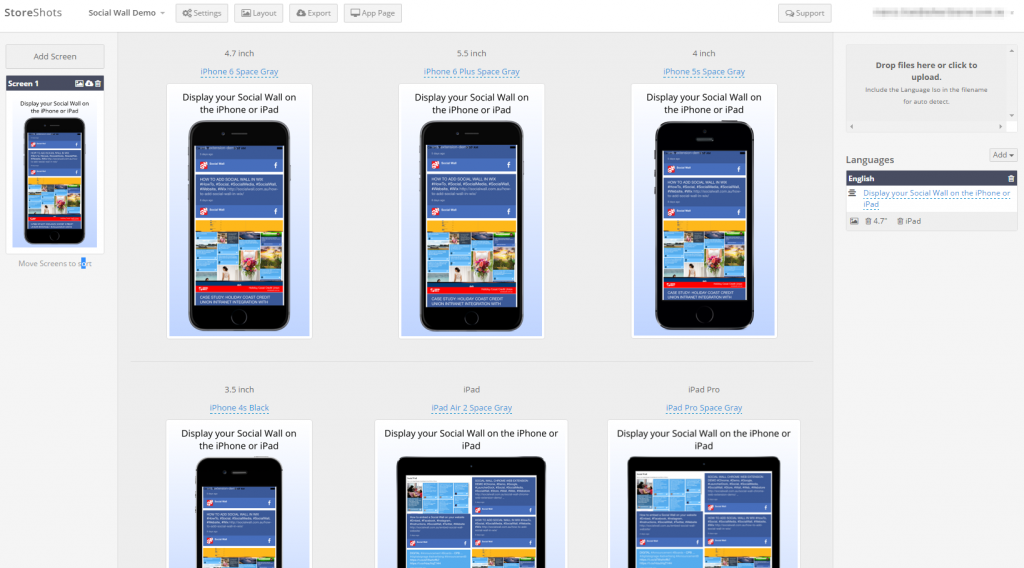 Each image that you export is a credit and you have 30 credits to use. If you intend to export screenshots for the 6 devices, that's 6 credits.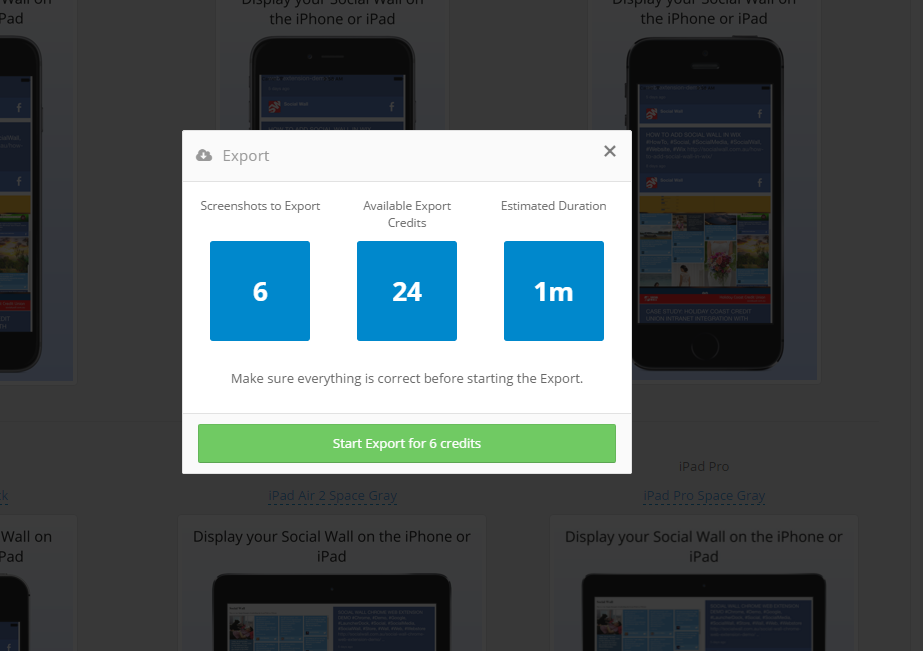 LIKE THIS ARTICLE?
Please join other readers who receive our news and tips right in their mailbox. Subscribe now!
0 Comments
Tags , app, apple, development, itunes, mobile, mobile app, mobile application, screenshot, social media, social wall, store
Posted by advertiseme on Tuesday, July 19th, 2016 at 4:02 pm in News, Tips and Tricks