TOP ANDROID EMULATORS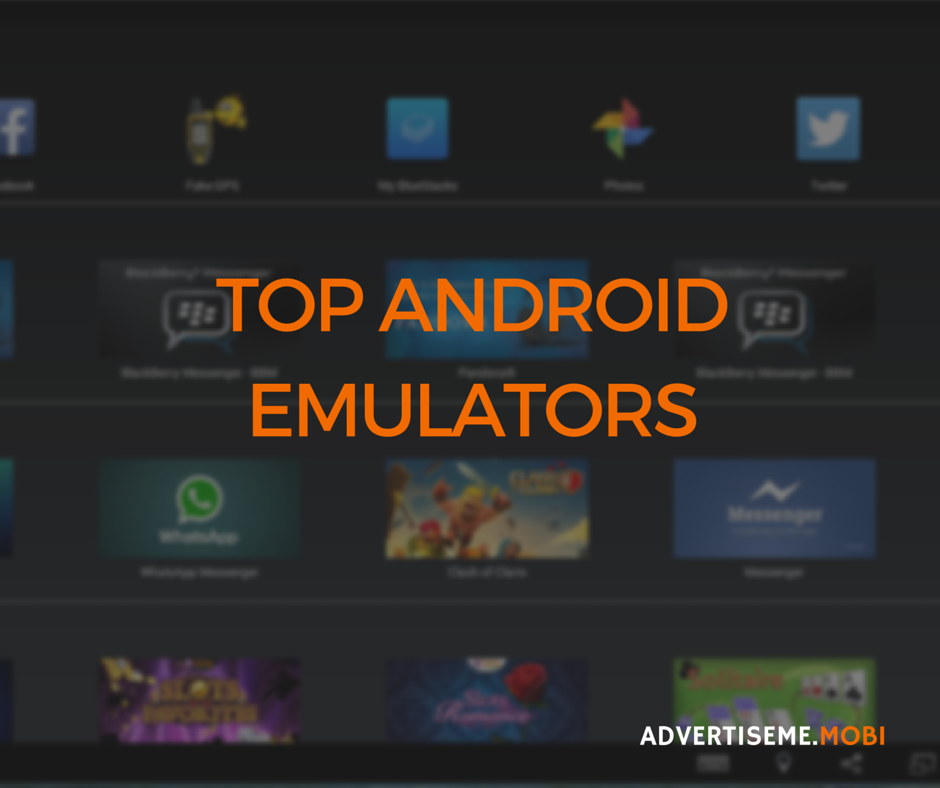 TOP ANDROID EMULATORS
Ever wanted to test  your mobile app on your PC without having to load the Android SDK Emulator? How about playing your favourite mobile game such as Clash of Clans or Cut the Rope on your PC? This is now possible by running Emulators on your PC! You can pretty much do almost everything except make mobile phone calls – you cannot insert your SIM card in that USB slot. You never know this might be possible in the near future with these emulators. Anyways, I'm going to share with you the Top Android Emulators you can use on your PC. Here's the list:
Mobile OS : Android
Compatibility: Works on Windows and Mac
Price: Free
I came across this Emulator when watching a Webinar and the instructor showed us how to use Facebook on a mobile phone environment. You can pretty much install Games or any Android app on this emulator.  You basically download and install the Bluestacks software from here. Installation and configuration of Bluestacks was pretty straight forward. You can login using your Gmail account to sync data to Bluestacks. Here's some screenshots of the application.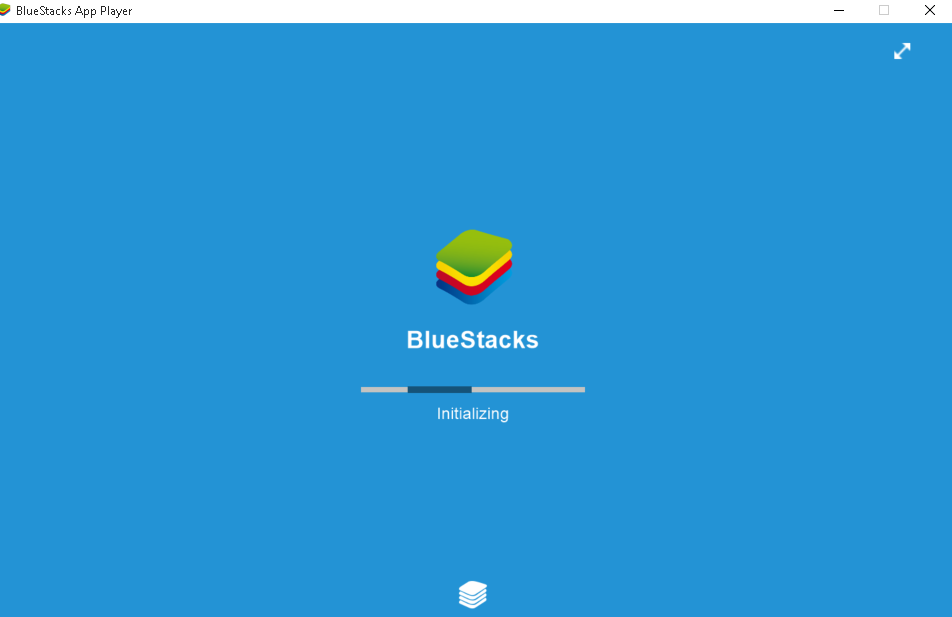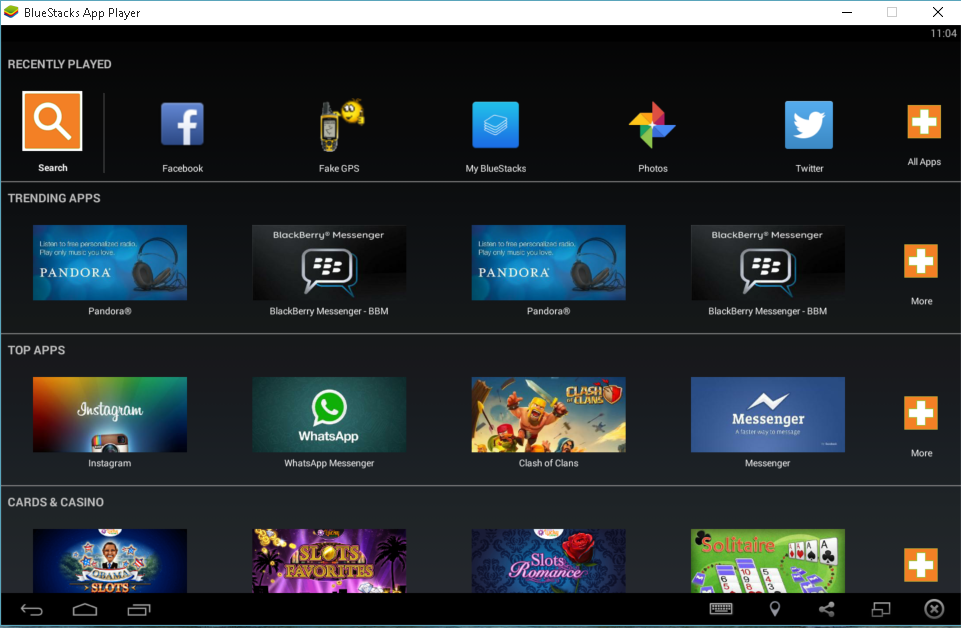 INSTRUCTIONS FOR TESTING YOUR APK FILE
Windows
If you're using Bluestacks in Windows there is an Import Windows Files feature in the Bluestacks Settings page.
First, Click on the All Apps Button on the Home Screen

Click on Bluestacks Settings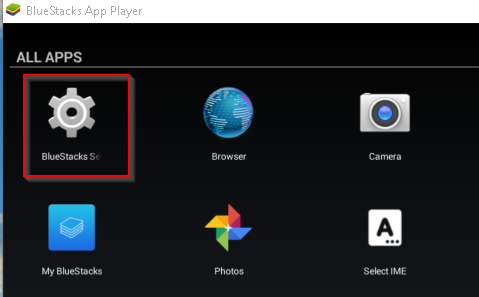 Click on Import Windows Files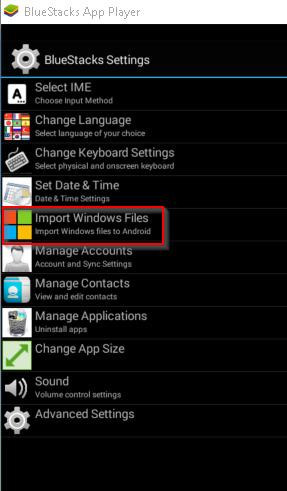 Click on the APK file you want to import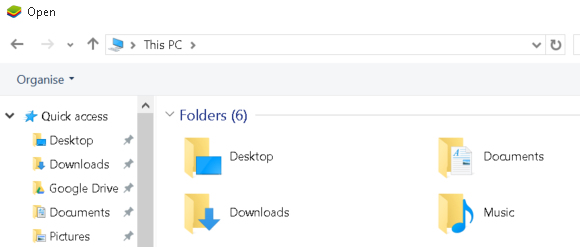 Now go to Google Play and download any file manager. I chose ES File Explorer File Manager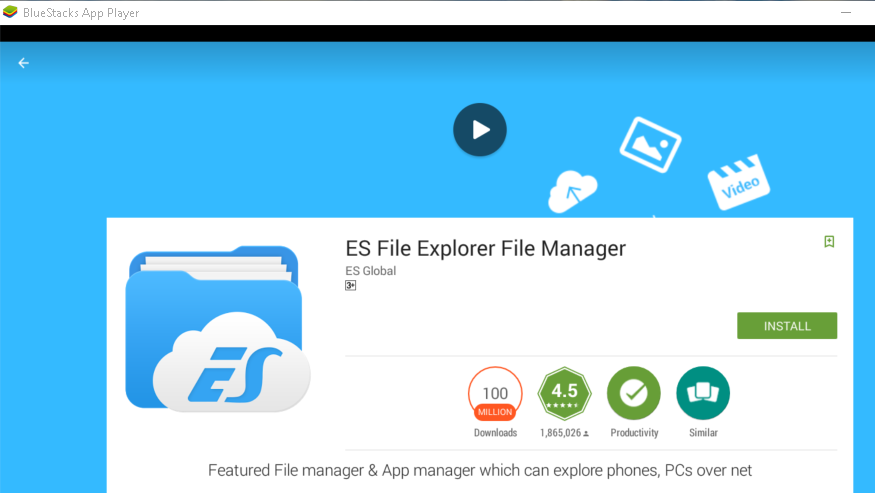 When it's finished installing click on Open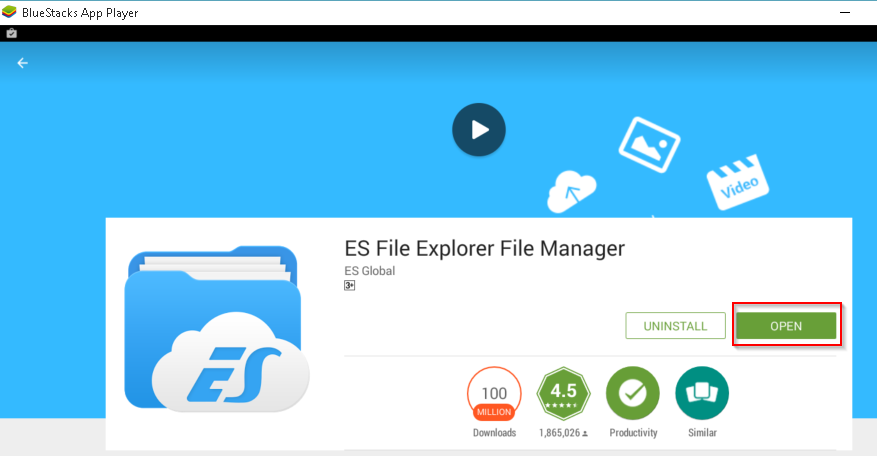 The Imported file will be located under Device/sdcard/windows/BstShareFolder. I will be using the My Healthy App for Gals as an example.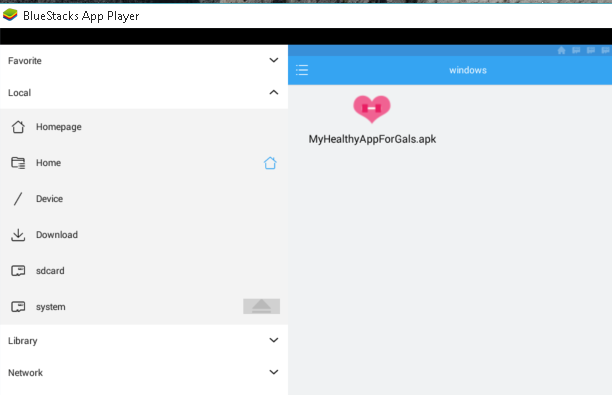 Click on the file and select Install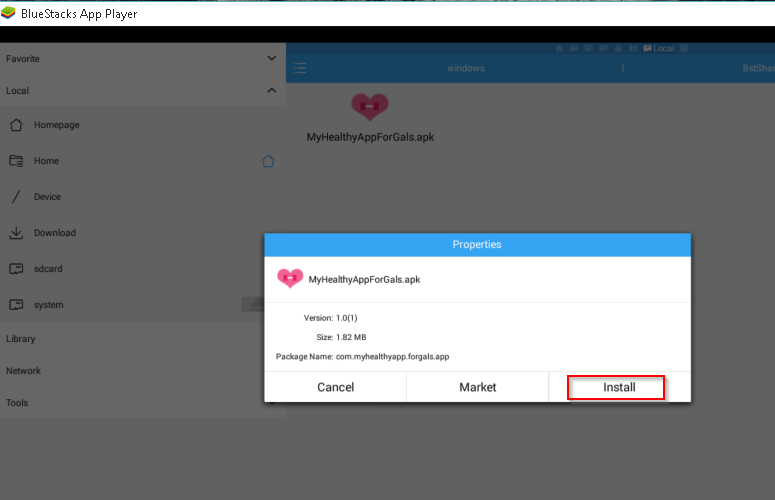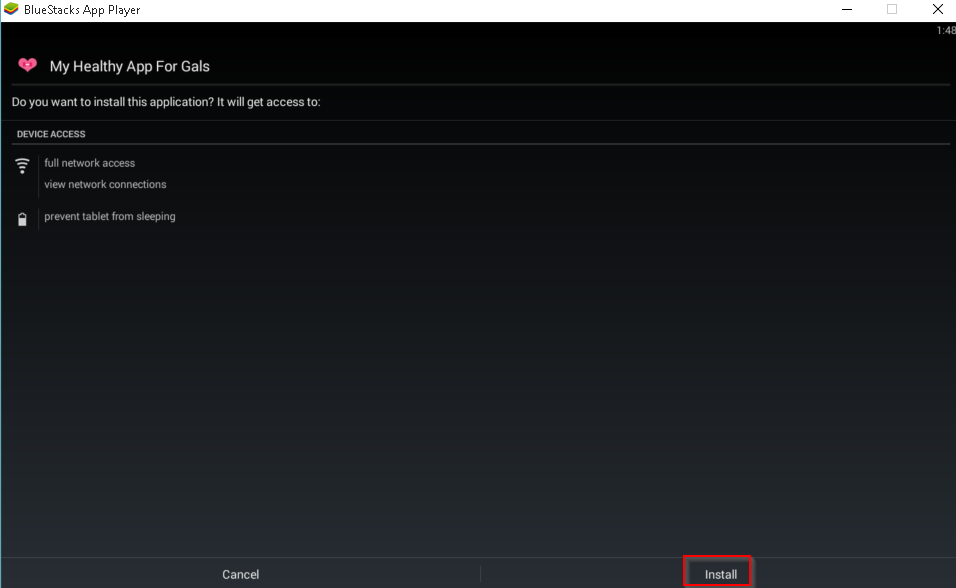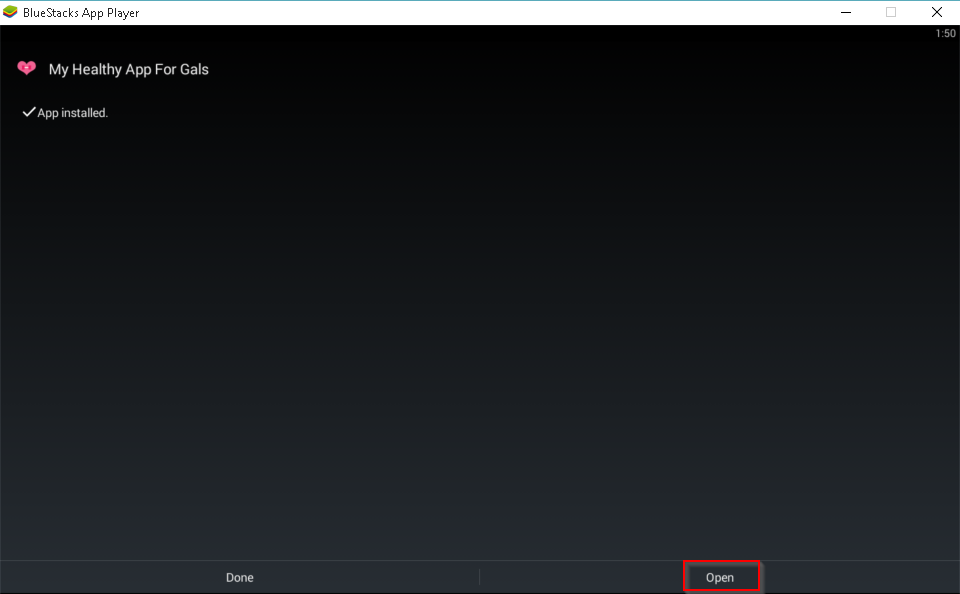 When the My Healthy App For Gals opened it was displaying incorrectly. The reason for this is the app was designed in portrait mode only.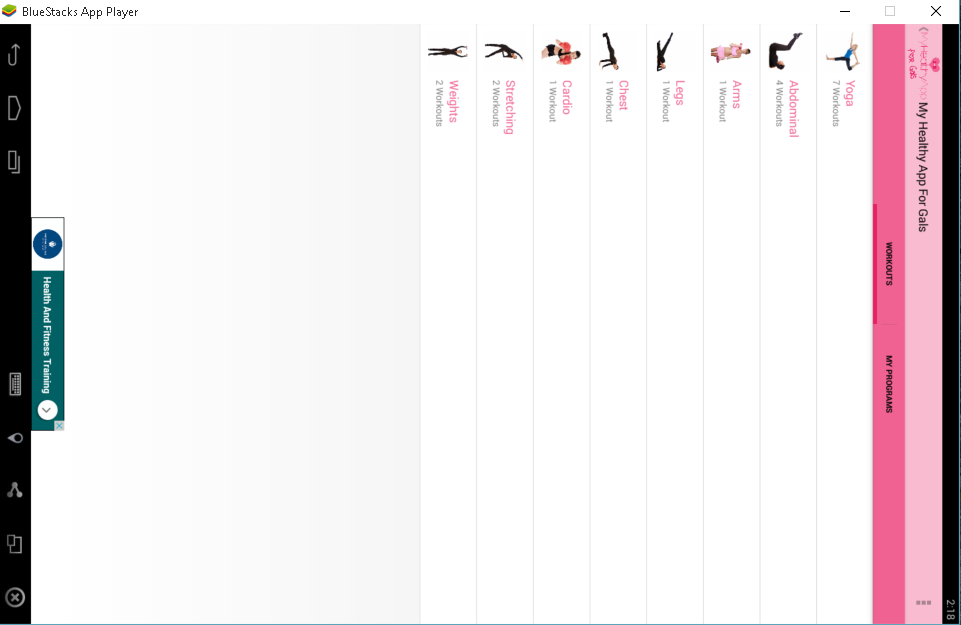 To fix this we need to change a setting in Bluestacks. Click on the Bluestacks icon in the task bar.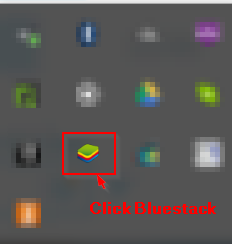 Click on Rotate Portrait Apps and make sure Enable is selected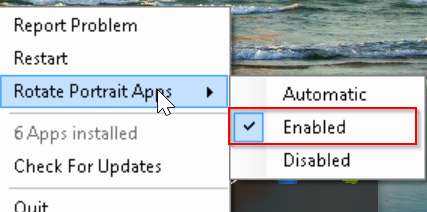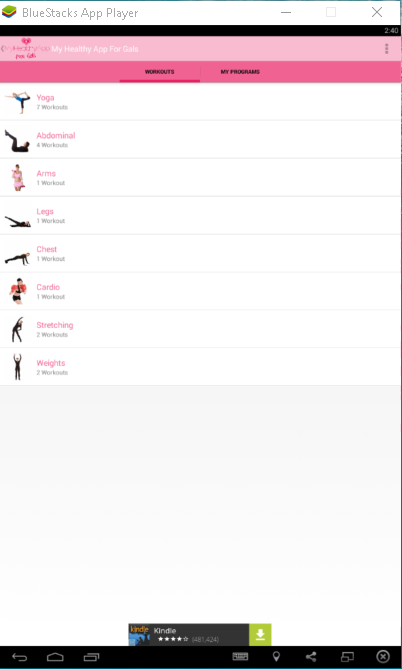 Mac
If you're using a Mac then the Windows instructions above will not work. As a workaround you will need to upload your APK file to Google Drive or Dropbox. Then go to the browser in Bluestacks and download the APK file. Once downloaded open the file and it will ask you to install the APK just like installing it on your mobile phone.
OUR FINAL THOUGHTS ON BLUESTACKS
Bluestacks does a brilliant job in displaying your mobile app without having a device. For games its brilliant because you now have a bigger screen to play with. Now, if your app uses features like NFC, Bio metric fingerprint, SMS notifications then this will probably not work. Overall, I found Bluestacks to work really well when testing our apps. It is actually quicker than waiting for the SDK emulator to load. We also found it useful for recording tutorial videos.
Mobile OS : Android
Compatibility: Works on Windows and Mac
Price: Free
After testing Bluestacks I decided to see if there was any other Android Emulators and stumbled across Andy. Installation of Andy was also pretty straight forward. However, the only difference is that with Andy you will need to setup everything like you normally do when you first turn on your mobile phone – it didn't take too long to set it up.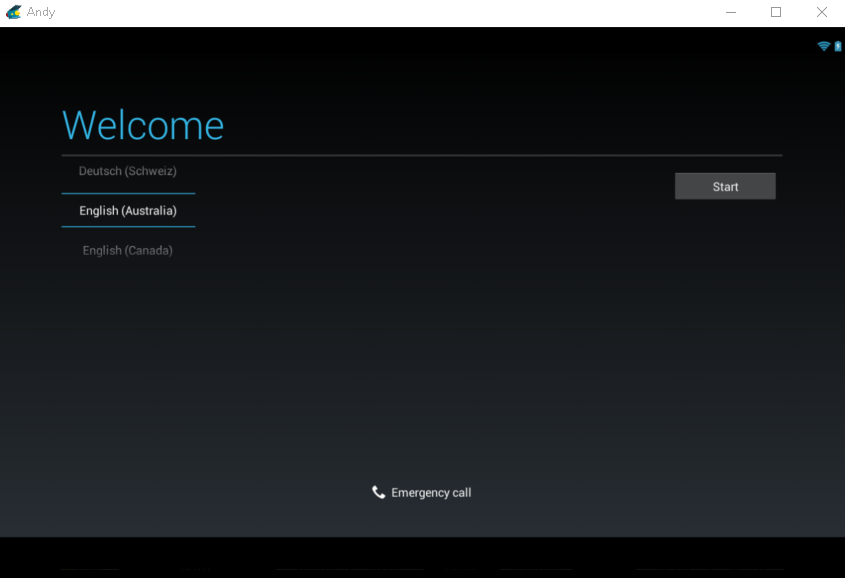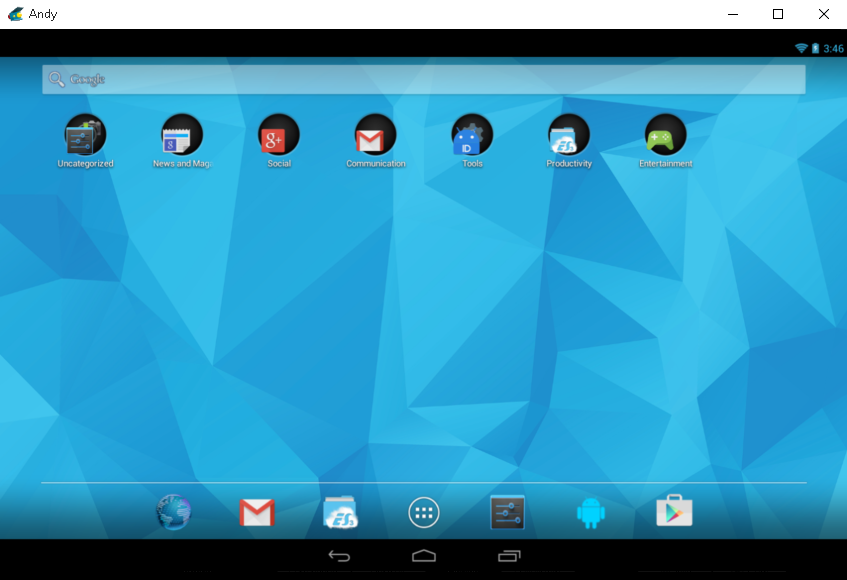 INSTRUCTIONS FOR TESTING YOUR APK FILE
Windows and Mac
Unlike Bluestack, Andy doesn't have the Import Windows Files feature. There are probably multiple ways of transferring the APK file to the Android Operating System on Andy but the simplest would be to just download it from Google Drive or Dropbox. So open up the Browser in Andy.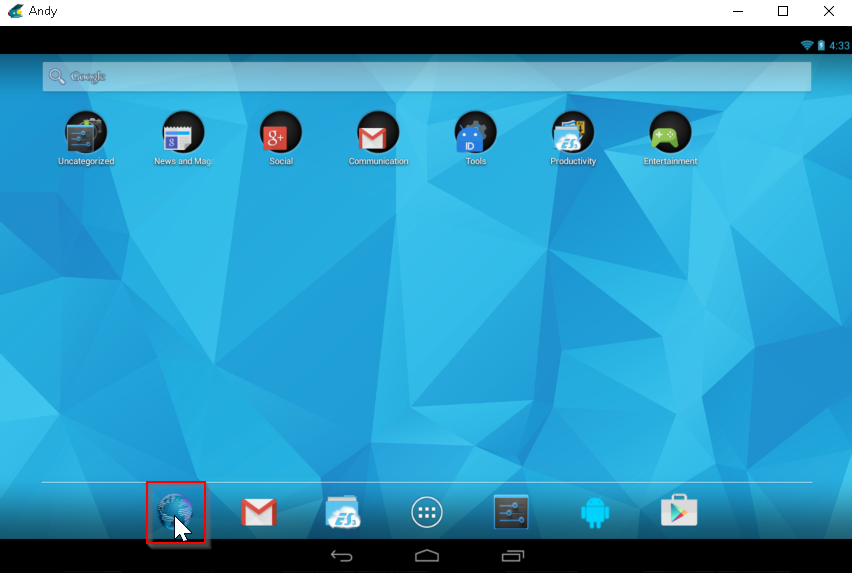 Enter the URL and download the file.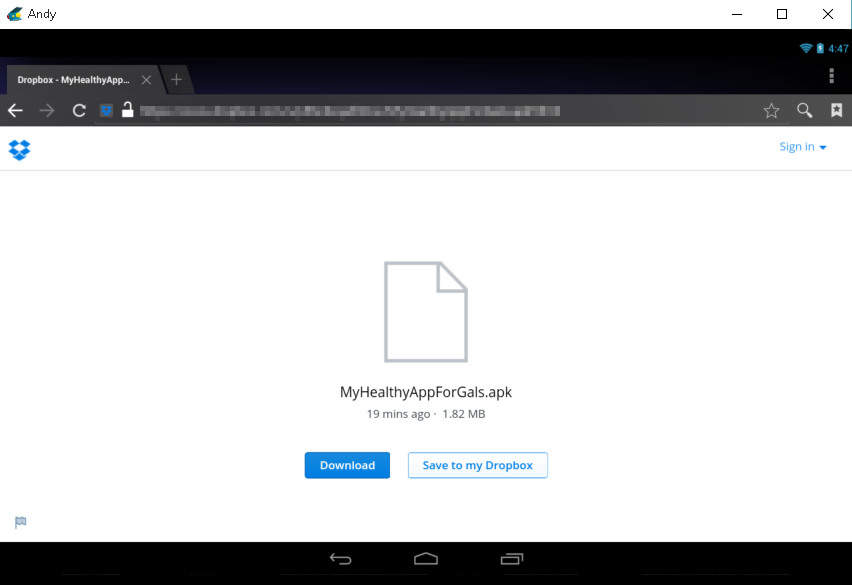 You will be prompted to select whether to download using the Browser or ES Downloader (comes built in with Andy). Select Browser (downloading with ES Downloader kept failing for me)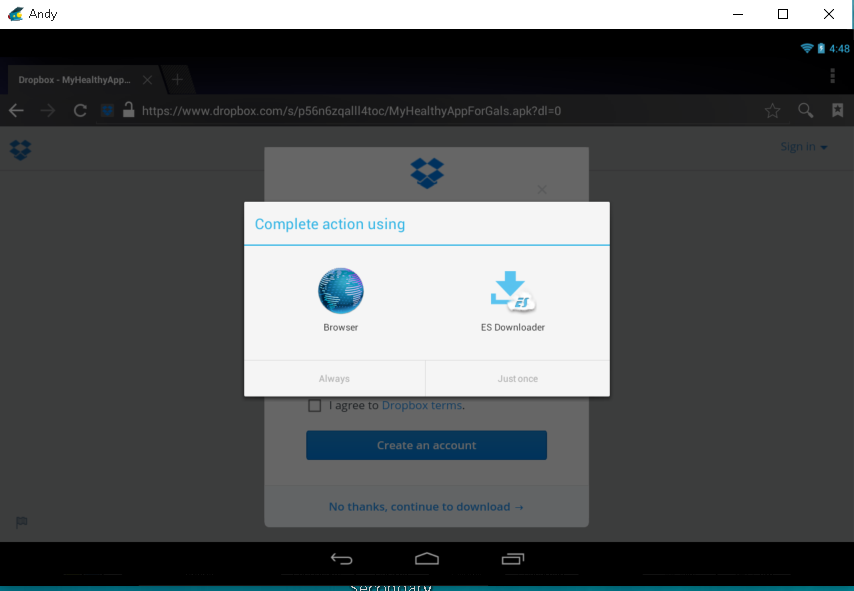 Scroll down on the Download Icon at the top left hand corner.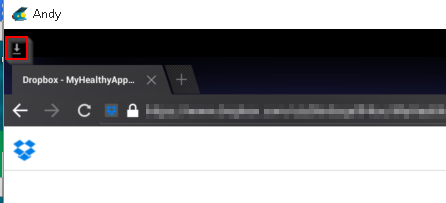 Click on the File you just downloaded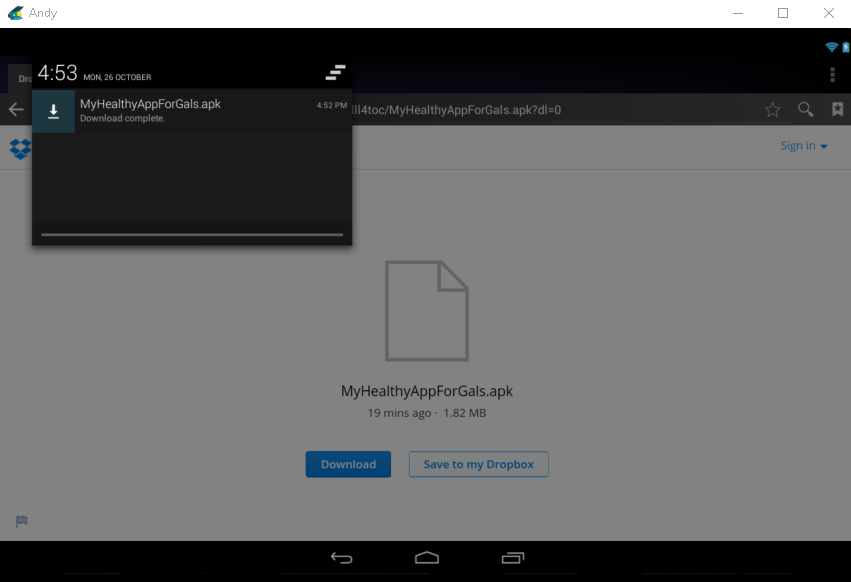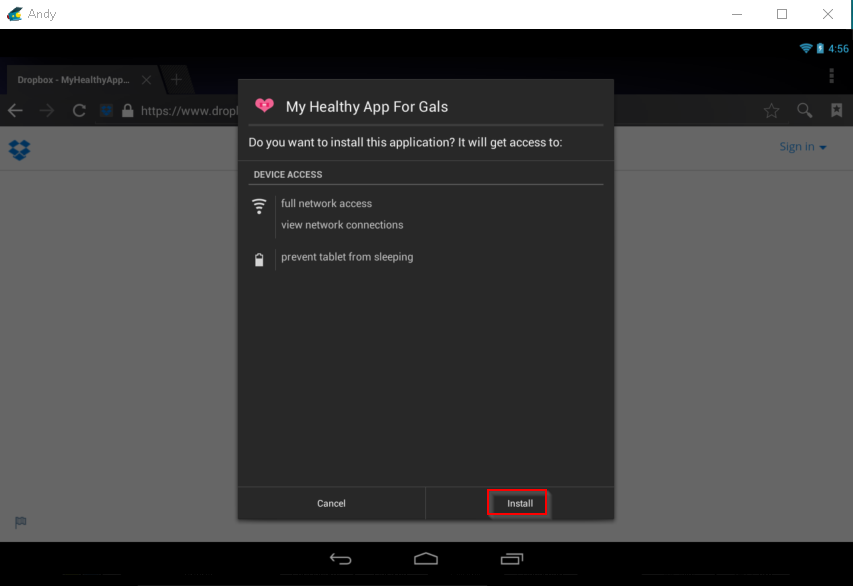 In this case, Andy opened up the application in the correct orientation – nice!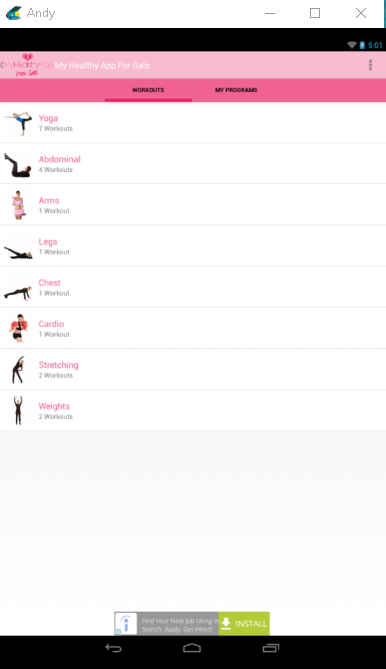 OUR FINAL THOUGHTS ON ANDY
The Andy Emulator is also very similar to Bluestacks however we found it to be a bit more slower in terms of performance and it crashed a few times. Overall, still a good Emulator to use.
LIKE THIS ARTICLE?
Please join other readers who receive our news and tips right in their mailbox. Subscribe now!