DEVELOPER ACCOUNT FEES FOR GOOGLE PLAY AND APPLE APP STORES INFOGRAPHIC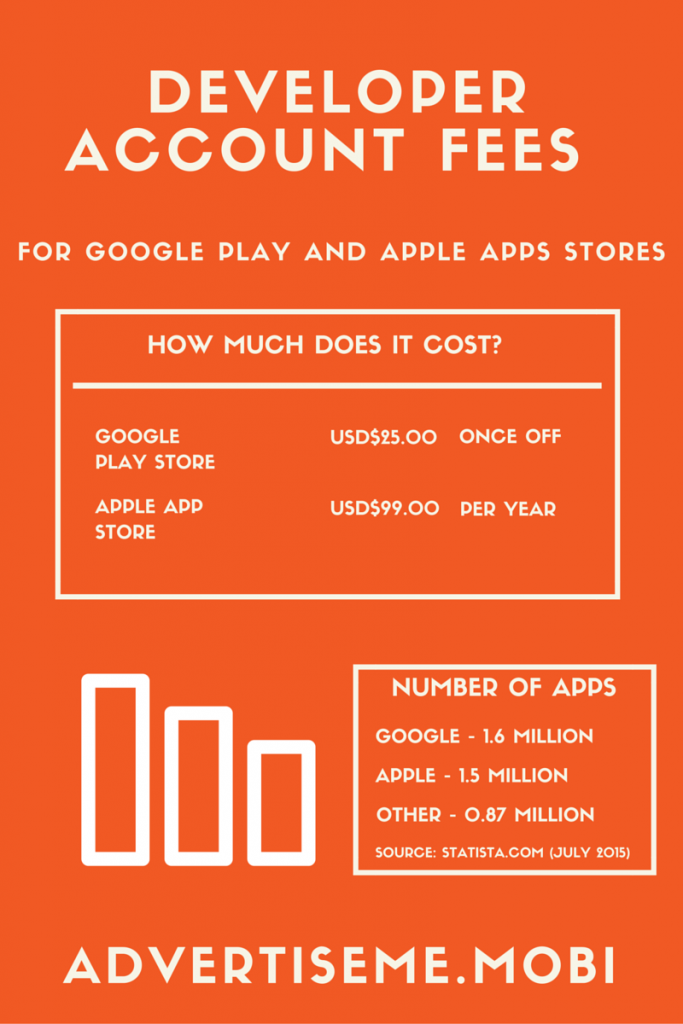 DEVELOPER ACCOUNT FEES FOR GOOGLE PLAY AND APPLE APP STORES INFOGRAPHIC
If you want to publish your mobile application on the Android Google Play Store or the Apple App Store you need to register and pay for a Developer Account. The cost for a Google Play Developer account is $25 USD and this is a one time fee. Whereas the Apple App Developer account is $99 USD per year. Yes, this one is per year. Here's an infographic we quickly put together: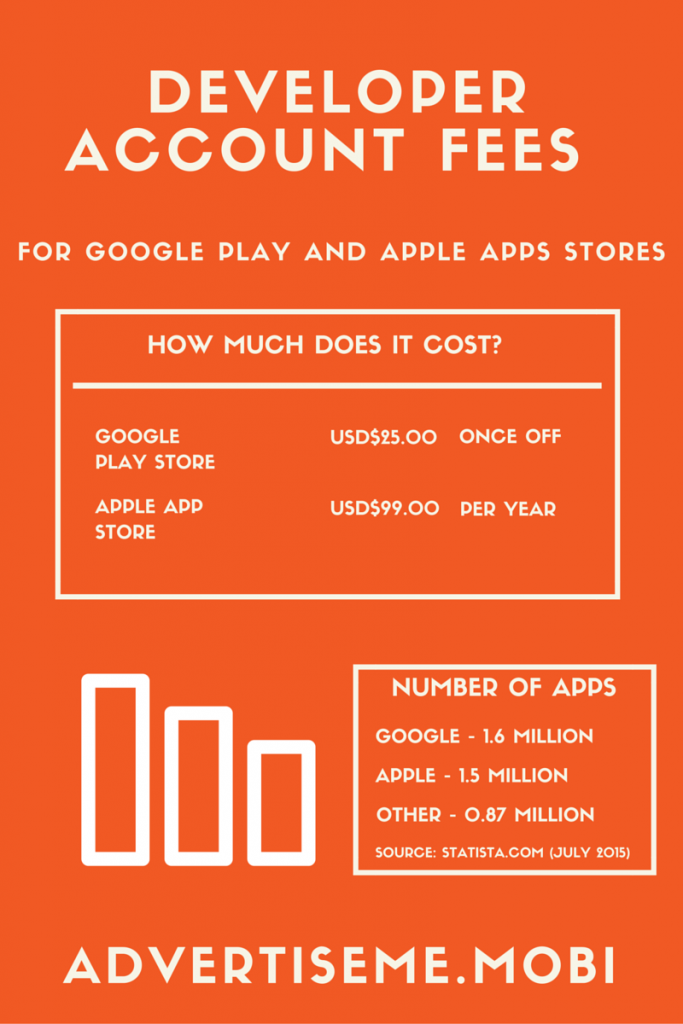 If you're just starting out with Mobile Application development and are on a tight budget, it makes more sense to start developing for the Android Market as the fee is only $25.00 but this does mean that you will have more competition as there is 1.6 million apps available on the Google Play store. Once you start making recurring revenue with your apps on the Google Play store then move to the Apple Apps store as the fee for this is much higher and there is a yearly cost. The revenue or potential revenue your mobile apps is making should at least cover the costs of the developer fees.
Making money selling mobile apps is not as easy as people think! It was fairly easy at the early stages of the Mobile Apps boom but now it's just getting much harder because of the sheer number of Mobile Application available. It involves hard work, lots of PR, and more importantly a unique app! For those who are heading in this direction, good luck!
Resources
Google Play Developer Console – link
Apple Developer Program – link
Statista.com number of mobile applications July 2015 – link
LIKE THIS ARTICLE?
Please join other readers who receive our news and tips right in their mailbox. Subscribe now!