Colour Style Mobile Apps Guidelines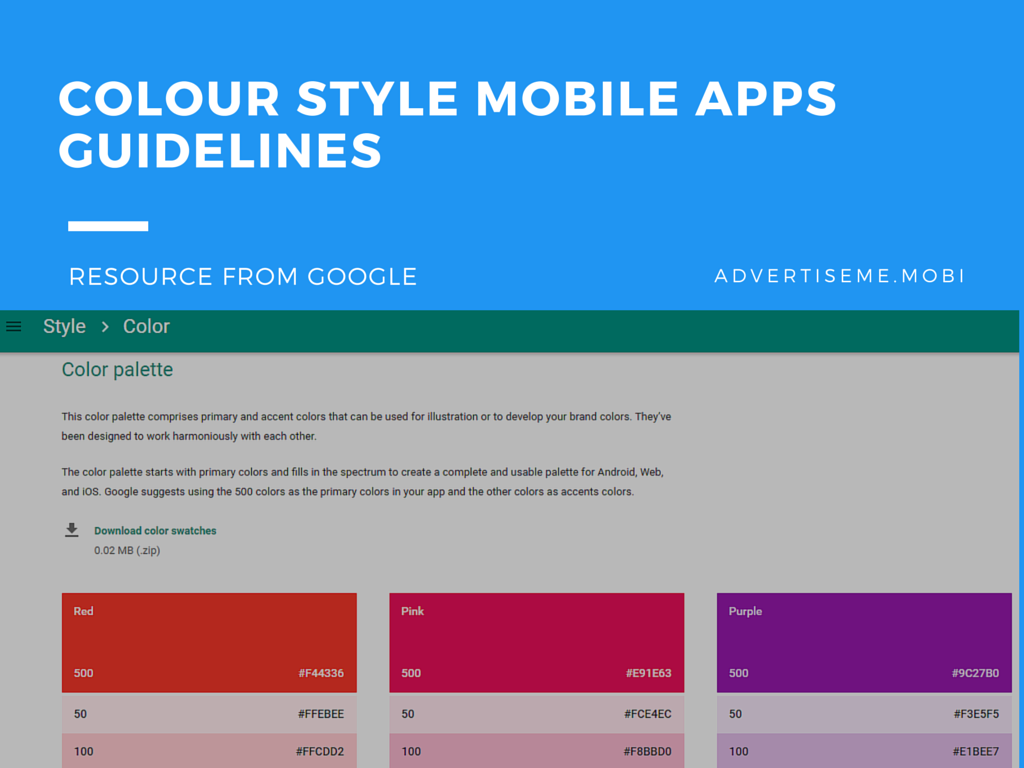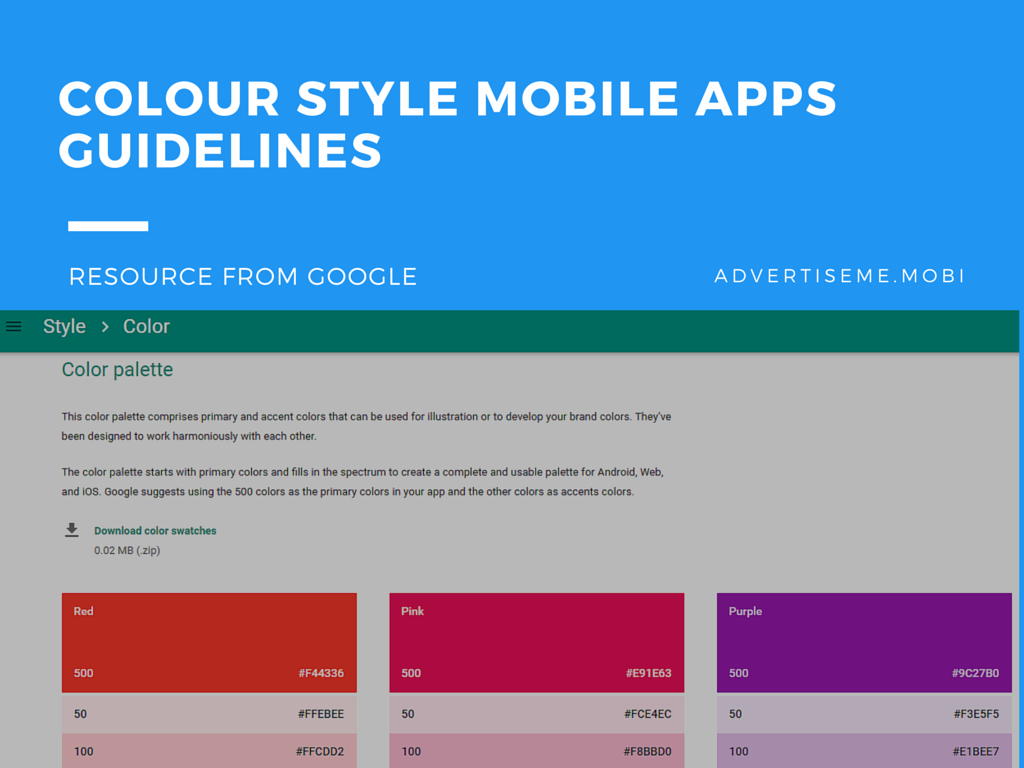 Colour Style Mobile Apps Guidelines
I came across an interesting and useful resource on the Google website that needed to be shared. Google created a list of Colour Palettes suitable for Android, Web and iOS which I have found useful when choosing colour for our mobile apps. Google suggests to use the 500 colours as the primary colours in the app and the other colours as accent colours.
Another great tool that Google provides is the colour swatches that you can use in Adobe Photoshop and Illustrator. Use the link below in the resources section and download the zip file. In the zip file you will find the following folders and files, just import them into your program.

The website also has useful information relating to layouts, icons, fonts and so much more so check it out.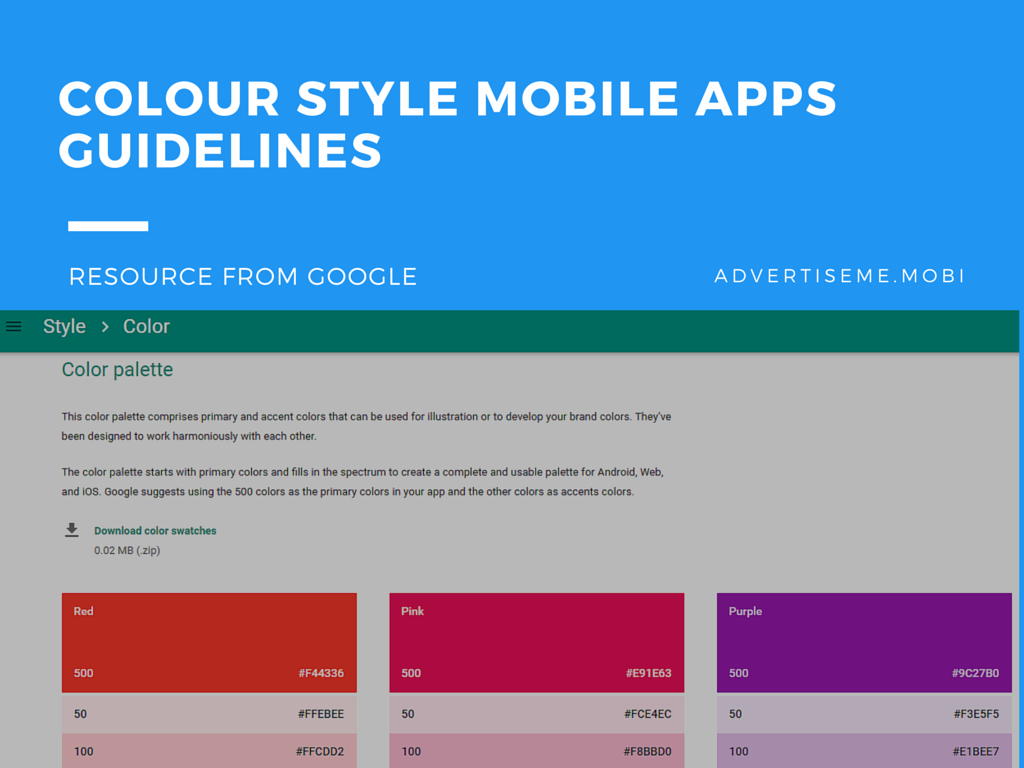 LIKE THIS ARTICLE?
Please join other readers who receive our news and tips right in their mailbox. Subscribe now!